iPhone 14 Pro for Rs. 6,500 SCAM: Don't be fooled by scammers selling Rs. 1.70 lakh iPhone 14 Pro 1TB for Rs. 6,499
iPhone 14 Pro for Rs. 6,500 SCAM: Apple's new iPhone 14 Pro is an aspirational device in our country, partly due to the device's high tag price. The range starts with a 128GB variant that is priced at Rs. 1,29,990 while the 1TB storage variant comes with a eye-popping price tag of Rs. 1,79,990.
Scammers are well aware of how eager people are to buy the latest iPhones, particularly the PRO models. And this new website 'Moltox.in' has just come up and is trying to sell the latest 1TB iPhone 14 Pro model for just Rs. 6,499 after applying coupon code 'Sale5'.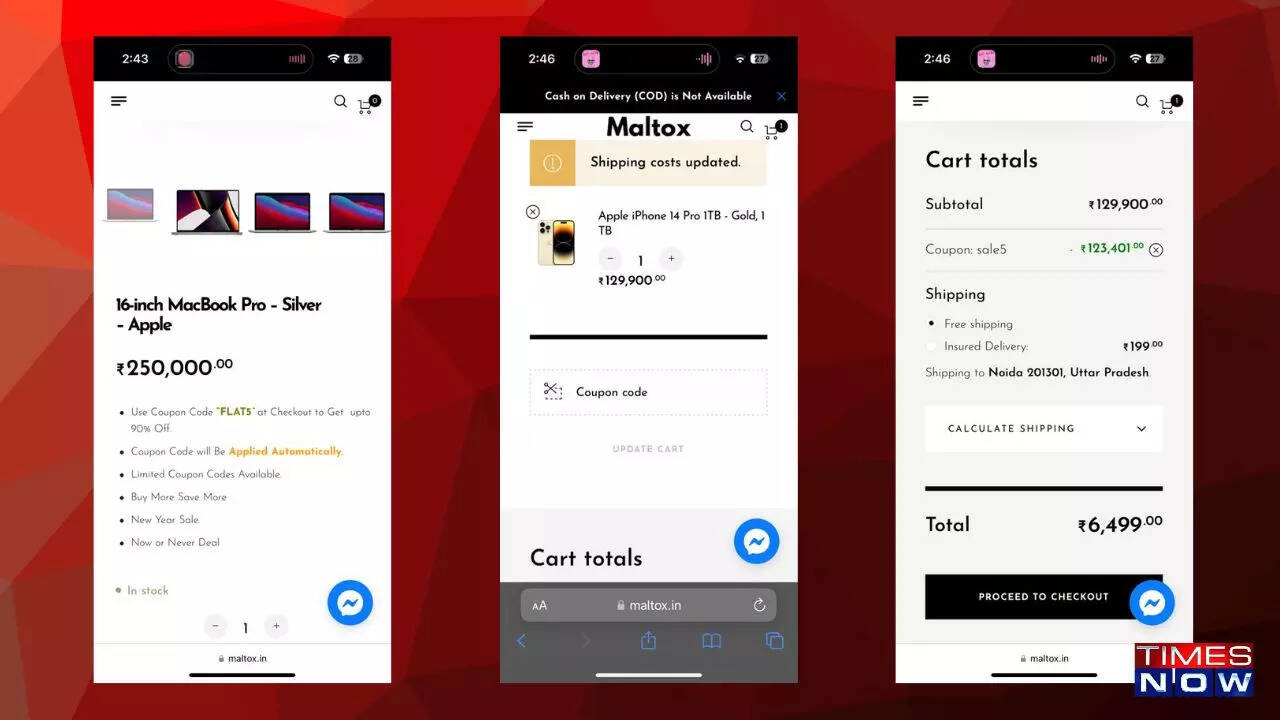 The fact that this website does not offer Cash on Delivery (CoD) and that they have quoted the wrong price for the iPhone 14 Pro 1TB model are two obvious red flags. The website claims that it is selling the 1TB model of the iPhone 14 Pro for Rs. 1,29,900, while the actual retail price of the device is Rs. 1,79,990. Scammers often make grammatical and numerical errors. The initial model of the iPhone 14 Pro, which comes with 128GB of storage, costs Rs. 1,29,990, and 90% off this 4-month-old flagship Apple device, which is known to never drop its price, is incredibly generous.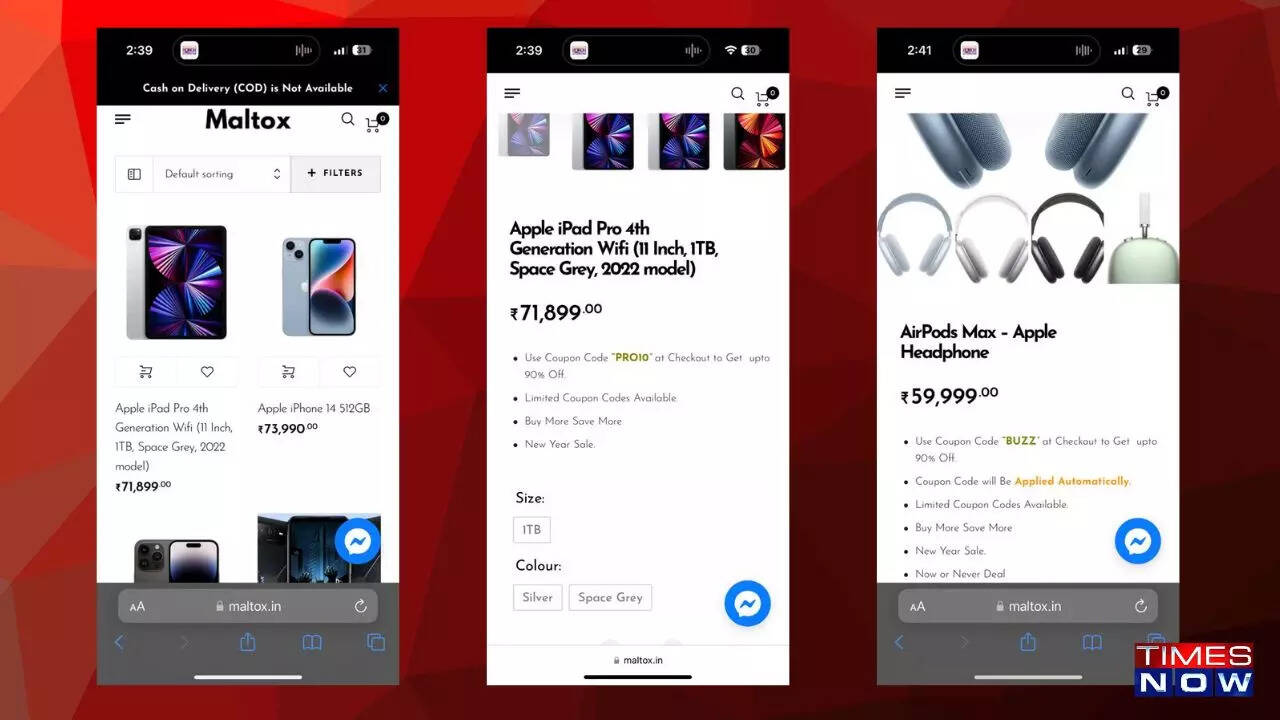 The website is selling other star products. Like Macbook Pro 16, AirPods MAX and more, 90% coupon codes apply to most products because it's just a scam. If you check carefully, the specifications of all devices are wrong, which is common among scammers. Even the gray market prices of the iPhone 14 Pro and iPads are getting closer to the prices in Apple stores. This shows that Apple is having trouble meeting demand for the Pro models due to the COVID unrest in China.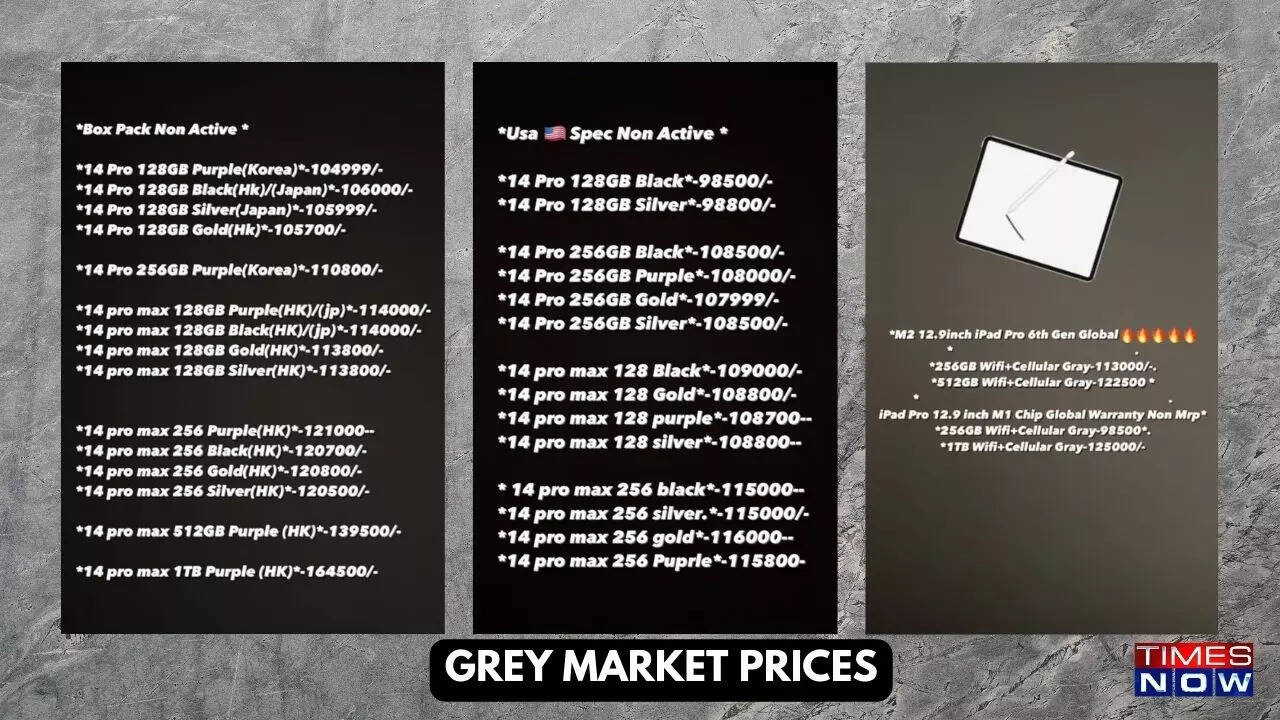 Even the iPhone 14 Pro replica with an iOS over Android skin from China will cost more than Rs 6,500. Let's not even get started on the Macbook Pro 16.