WhatsApp has been rolling out new features from time to time. Recently, it has implemented the 'Find by Date' feature to help users to search for a particular media file or chat by date.
Jump to a particular chat with the 'Search by date' feature

Launch WhatsApp on your iOS device and select a particular chat.

For the next step, tap on the chat header and select the 'Search' option.
Tap the Calendar icon at the bottom right to search by date.

You entered the preferred date, and there you have all the chat for the specific date.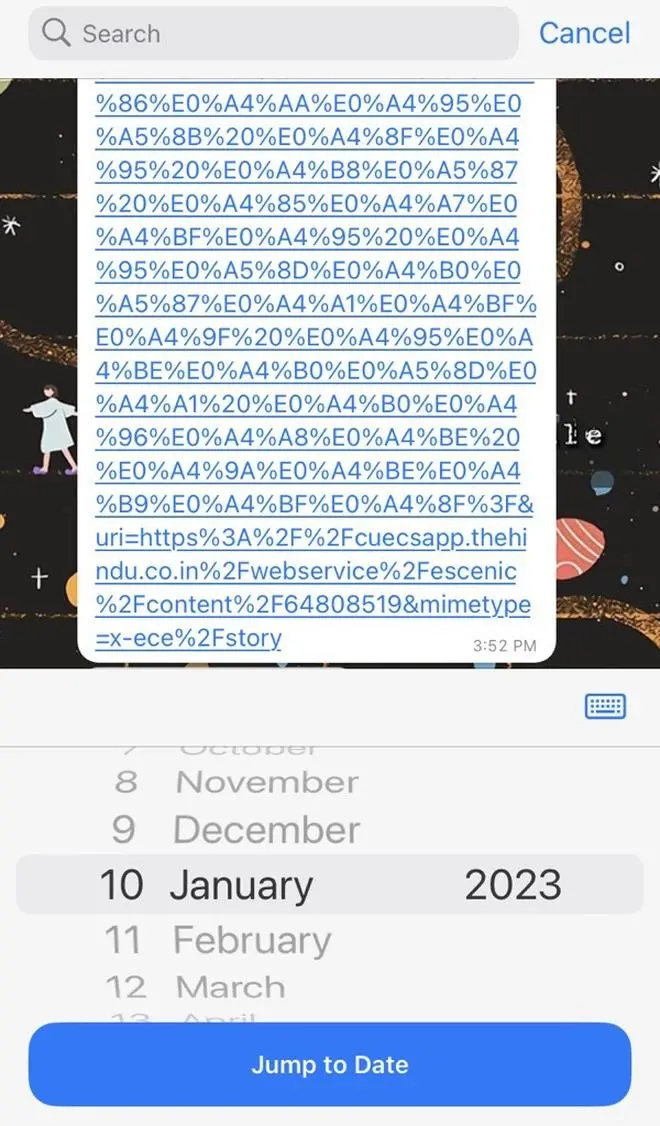 This WhatsApp feature is also available for Android.